We are specialized in the construction and repair of concrete structures. We repair and build concrete structures on residential and commercial buildings, like Balconies and Concrete Stairs, Concrete Sidewalks, Concrete Garage Slabs, Concrete Basement Slabs, Structural Concrete Slabs, Foundation, Parging and more.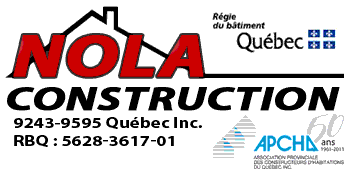 Constuction Nola (9243-9595 Québec Inc.)
12397 16E AV,
MONTRÉAL, QC H1E 2R5
The smallest things
make the biggest difference
We believe that references are important in this industry, so we work hard to provide our customers with the best possible service by providing them with high quality service they deserve.